Image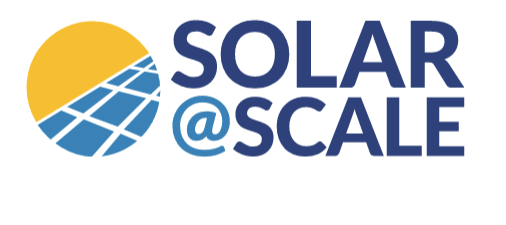 The International City/County Management Association (ICMA) partnered with the American Planning Association to develop Solar@Scale, a new program to help localities understand and realize the benefits of large-scale solar development. Having identified strategies for overcoming barriers to large-scale solar development, the Solar@Scale team is now sharing these strategies with local government officials in trainings, webinars and workshops. 
The Solar@Scale Guidebook
Improving Solar Development Outcomes
GUIDEBOOK
The Solar@Scale Guidebook helps local government practitioners—including planners, economic development professionals, local government managers, and elected and appointed officials—make decisions that improve large-scale solar development outcomes. Given the variation between state and regional contexts and priorities in the United States, the guidebook avoids a "one-size-fits-all" approach. Rather, users will need to apply the guidebook's key points to the social, political, environmental, and economic situations in their community or the communities they serve.
Presentation: Large-Scale Solar
Sharing Solar Knowledge
LARGE-SCALE SOLAR WORKSHOP PRESENTATION
On March 30, 2023, the Roanoke Valley-Alleghany Regional Commission, International City/County Management Association (ICMA), Virginia Energy, and Weldon Cooper Center hosted a workshop for local government officials and community leaders. Workshop  participants learned from national and state experts, heard lessons-learned from other Virginia localities, and discussed solar-related topics together.
Solar@Scale Website
Get More Resources